Graduate Information Sessions
---
Graduate Information Session is your opportunity to explore Kean University! During this event, we'll discuss Kean's academic offerings, how to navigate the graduate school search process as well as receive tips on preparing your application. 

Click through the calendars below to select the most convenient session. 

At Kean, we believe in a smarter approach to education that pairs world-class instruction with real-world professional experience that leads to career success. As one of the most diverse institutions in the nation, Kean offers a place for everyone. If you have any questions or need to reschedule your visit, please email campusvisits@kean.edu.

In-Person Grad Information Session

Virtual Graduate Information Session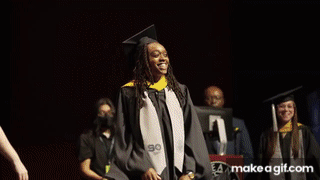 Follow us on Instagram @keangradschool and
share your experience using #keangradschool
3 day forecast for Union, NJ (07083)
Rain
Rain and patchy fog. Cloudy, with a high near 52. East wind 7 to 10 mph. Chance of precipitation is 90%. New rainfall amounts between three quarters and one inch possible.
Mostly Sunny
Mostly sunny. High near 51, with temperatures falling to around 48 in the afternoon. West wind 9 to 13 mph.
Partly Sunny
Partly sunny. High near 46, with temperatures falling to around 43 in the afternoon.
How can we help?
If you require any accommodations for your visit, please email campusvisits@kean.edu in advance to see if arrangements can be made.

Si tiene alguna necesidad especial para su visita, por favor envíe un correo electrónico campusvisits@kean.edu para ver si se pueden hacer los arreglos.